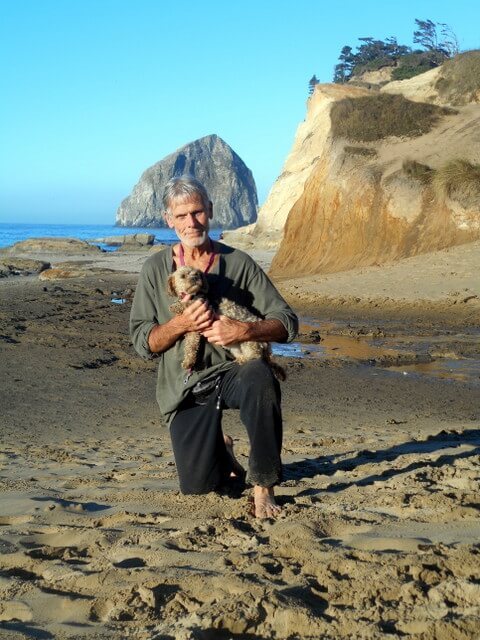 We're lov'in it!
Like Our Site?



Share our site and help dogs live a healthy life!

Tap the Facebook Button and see what we're cook'in out there!

Subscribe to...


Scott & Nimble's News Flash!

Our first one rolled out 4-14-23 hot off the press!
Just enroll below... it's simple... 
Before You Buy Your Pooch's Chow...
Make sure it's not on our Dog Food Recall Hit List!
"Arf!"... Nimble (& Scott).
Check out the latest candidates  on our Recall List. 
"I told you to use my pop's healthy, homemade toothpaste... arf!"  Check it out here.

We're now including drugs, food storage containers and other doggie food-related items!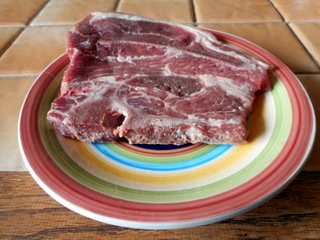 Nimble's organic free range lamb ain't on our list...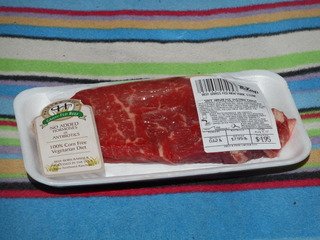 Neither is her beef!
P.S... It's not on our blacklist?  That doesn't mean it's ok... you'd better make sure!

Nimble's (& Scott's) Tip of the Week!


"HEY SCOTT & NIMBLE... WE'RE READY FOR SOME DOGGIE TREAT STUFF!"
We're on it!

Eventually... they're probably going to be a huge, huge part of our site!  Before you buy 'em... please check our "Hit list" now and then, ok? 
Speaking of... watch out for the following ingredient (& others)...
While shopping at our old health food store I noticed a tub full of xylitol in the bulk foods section.  Under the ingredients label I read:  "This may be dangerous for your pet."

It was in tiny print.  I immediately told them to make it obvious to the buyer!!

Arf!!
Nimble & Scott.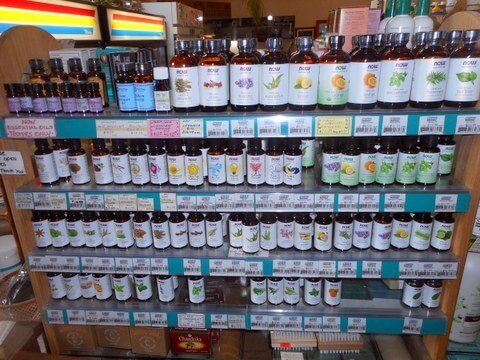 Be very careful before adding some of these to your dog's food or water even though the ingredients may be healthy!
---
NEXT WEEK'S TIP...
"Arf... treats it is!"  :)

We're Mak'in Waves!


The word "Natural" is one of the most misleading terms in the dog food world!
This can be a sales gimmick (not always though).  Be sure to read the ingredients although some may not be listed! 
You can't go wrong with organic... here's more.
---
WE HOPE ALL PUPPY MILLS WILL BE SHUT DOWN BY YESTERDAY!!
Although this subject is off topic...

...it needs world-wide attention and something needs to be done about it RIGHT NOW!
We need to put an end to all types of animal cruelty.
Nimble & Scott.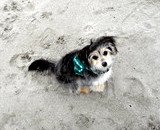 "It's sooo much nicer here at the beach than at that crowded puppy mill!"
We Support Dog Rescue!


Someday... when Nimble & I have enough visitors to our website...

We're going to start making our own homemade (and some made by others) healthy doggy products.  If it's not healthy and safe...
You won't see it here!

We're going to use most of the proceeds to support dog rescue and the rest to maintain this website.  The sooner the better!  So...

Please tell your friends about us!

Yummm... homemade oatmeal dog treats!...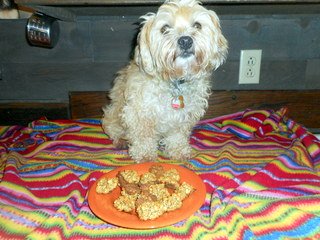 They're healthy but Nimble and I need to make them prettier (I guess!)