Your Doggy's Health... She's Depending on Your Healthy Dog Food Choices!
---


Each month you'll receive news that... without a doubt... will enhance your furry pal's health! Like our Website... everything you read is based on our own experiences (mostly) or those of others we trust!

If you like this newsletter,, please do a friend and us a big favor and pass it their way!

Did a friend forward this to you? If you're excited about what you read, please subscribe by clicking here to our Website Pages... you can't miss the Subscribe Box in the right column (laptop or desktop) or...

... possibly near the bottom (mobile users).




---
Making Supplements for Dogs is Easy and Cheap!

These wild Nimble Berry plants alongside our workout trail are packed full of nutrients!!...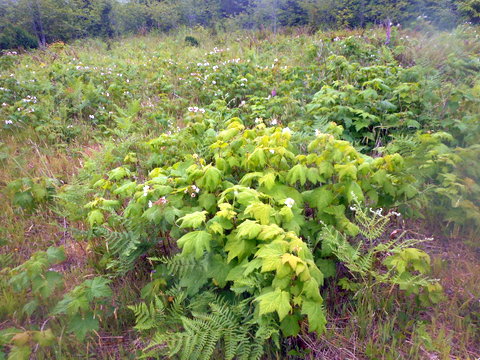 There's tons of these "supplements" growing in your yard, park or woods. We make sure they're not sprayed or too close to road traffic.

Just pick 'em and 'frig 'em until use. They're so fresh you'll be able to keep them for a couple weeks!


Not Sure What's Edible? No biggie...

Everyone knows what these wild edibles are...



Just go to You Tube and use the Keywords: "Wild Edibles with Sergei Boutenko". He's my favorite, hands down! I'm not getting kick-backs here... honestly!


How about Doggie Tea?

Our sun-dried organic orange peels add a wonderful twist to our nuttitious tea...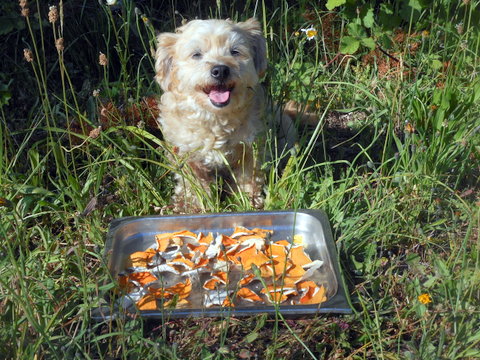 1. Chop up your plants. then fill one or more canning jars. Don't pack them in... just gently fill it up.

2. Boil your PURE water and pour into the jars almost to the top. Here's some neat stuff about dogs and water :)

3. Place lids on the jars to seal in nutrients and let them steep at least overnight. I'll leave the jars in the refrigerator for up to a few days... no problem!

4. Strain the contents when you're ready to use, then add to your dog's water, chow, or serve straight... bingo! Tons and tons of dog nutrition...

You won't find as many nutrients in your best organic dog food brands!


How about Puree?

I just blended four quarts of mostly wild edibles for me and my doggie...





Do you have a good blender? Here we go...

1. Chop your wild greens up.

2. Fill your blender (add water) and presto... vegetables are for dogs and you too!

It's much easier to blend some other organic veggies first, then add your wild greens. Don't hesitate to add water.

I add this puree to Nimble Dog's raw food.


Don't Have Time? Try this...

You can buy organic nutritive herbs to mix in with your pal's water or organic dog food. If they're not powdered...

I grind them up in a little coffee grinder... works great! Also try nuts, seeds, etc...



I feel going this route is still very nutritious but wild, fresh edibles is even better. Nimble and I actually use both methods.



We're not Knocking Store Bought Supplements for Dogs

"There's good ones out there... just do your research. If you don't want to make your own like we do...

That's ok! Do whatever fits you best.

Either way...

Your furry pal will love you for it!"... Nimble Doggie.


Nimble's living the good life...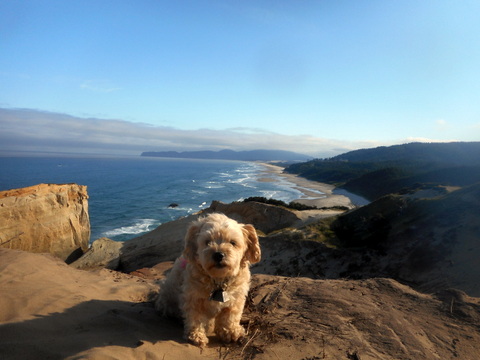 "ARF!"



---



Questions? Here's a link to one of our our Website pages... fire away in the Comments Section at the bottom (or any other page). Or...

Visit our Contact Us Page and shoot us a message.

Furthermore... Our Facebook Page is a good place to post.

There's so much controversy out there it's easy to get overwhelmed and misled!

Nimble and I have been there and done it... we're always learning. Others have and unfortunately... others haven't. I keep it simple. Period.

Remember the "Prey Animal Theory" which is the theme of our website!



Nimble playing and working up a healthy dog food appetite at the beach...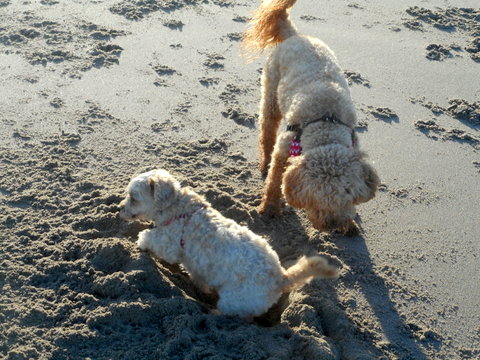 , we hope you enjoyed reading our News Flash... we're sure looking forward to sharing some really juicy stuff in our next issue!

Until next time...

Wishing all of you and your furry, faithful companions the best of health!

Happy and healthy eating,

Nimble & Scott.



---